ONE PERSON                          $60
TWO-THREE PEOPLE              $50 EACH
FOUR OR MORE                      $40 EACH​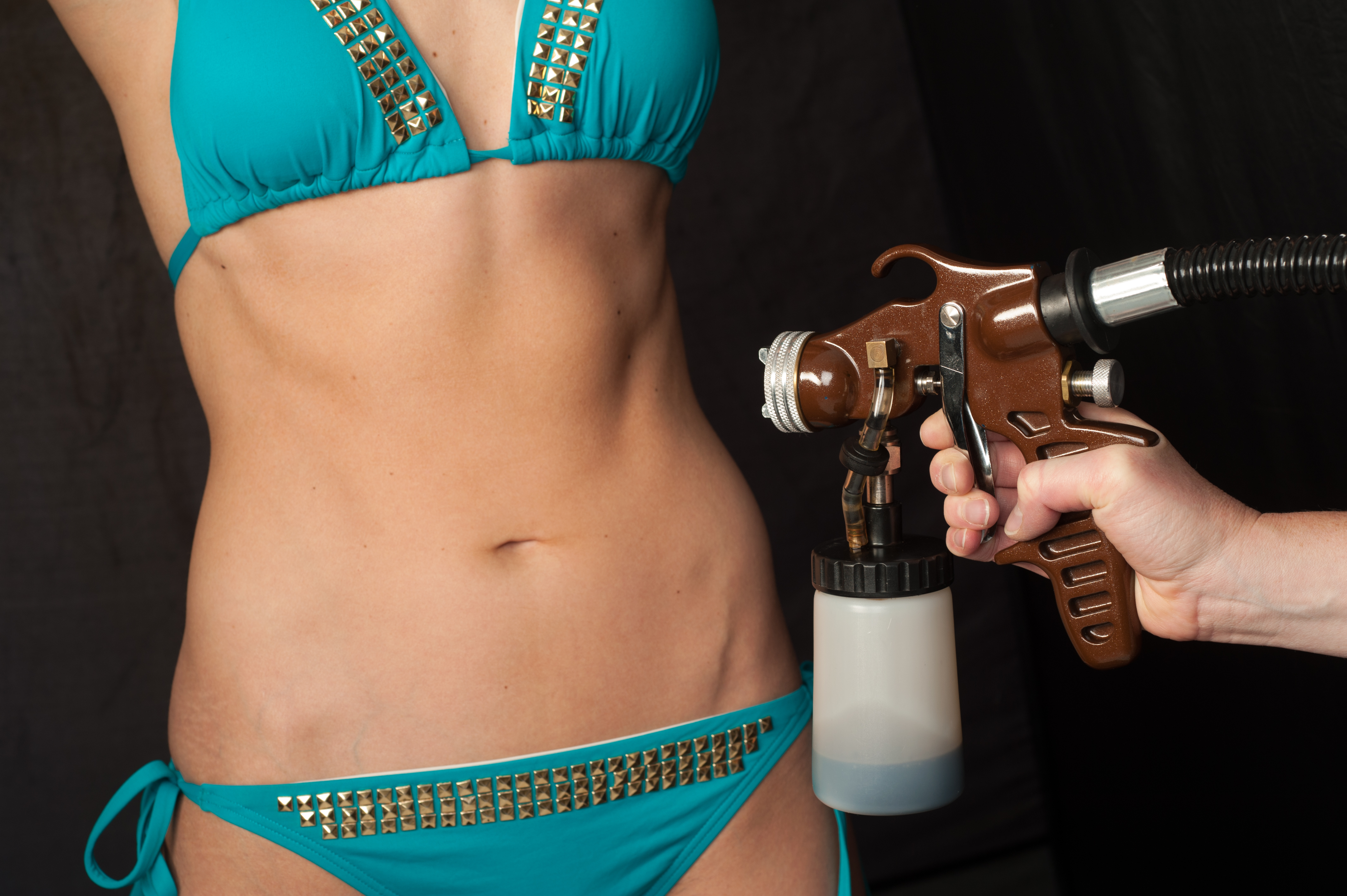 For the Healthiest Tan,

Start With the Healthiest Skin
Pre-Tan Preparation
Exfoliate your skin upto 24 hours before your appointment. This promotes an even coverage and lengthens the duration of your tan by removing dead skin that would otherwise flake off. Do not injure the skin by overdoing it.
Wax a minimum of 24 hours before your tanning appointment. Or, shave 8 hours before or after post tanning shower. Use a sharp, clean razor, with a lubricating product (such as hair conditioner, which should be rinsed off.) Remove or avoid wearing make-up and moisturizer as this acts as a barrier to the spray and stops the process from working properly.
Wear dark, loose fitting clothing and undergarments to your tanning appointment. The cosmetic bronzer may rub off on clothing. It will wash out of most fabrics, but may stain nylons, lycra, and silks.
For best results, use Fantasy Tan's Skin Care Line when preparing for your tan. These specially formatted products will help you develop and maintain healthy skin to achieve a gorgeous tan.